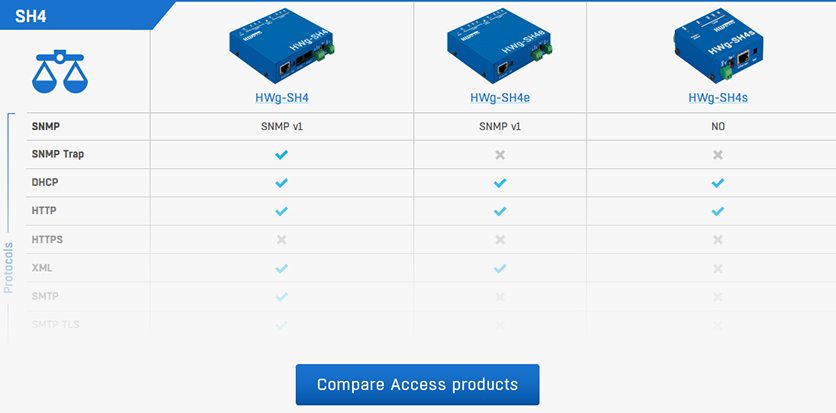 HWg-SH4  is an access system (for racks or even whole objects), RFID based with IP interface for central user administration. User access cards database can be stored in central SW or directly in HWg-SH4 unit. The device database synchronises with HWg-DCD software.
Benefits:
Now you know who and when was in your cabinet. And you know it immediately.
Manage RFID cards remotely over the web or central software.
Card database from the central SW is stored also in HWg-SH4 for cases of server connection problems
Administrator can be notified by SMS about each door opening or an attempt to unlock the door with an invalid card.