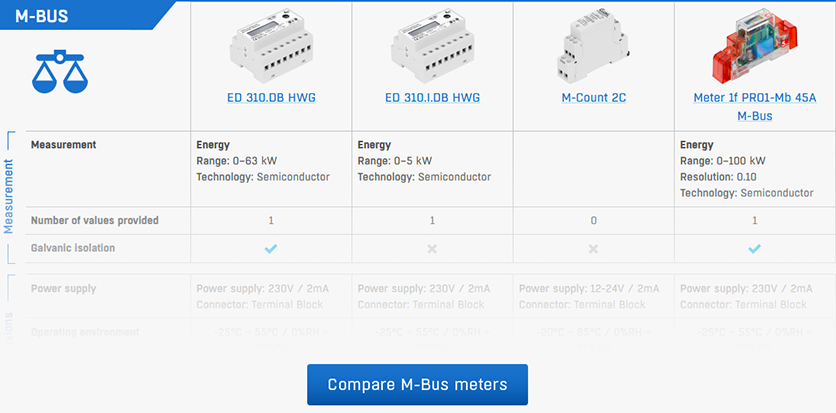 HWg-PWR 3/12/25 monitors energy consumption using standard external energy meters produced by well-known manufacturers. It is possible to mix electricity meters, water meters, gas meters etc. by different manufacturers. Depending on version, HWg-PWR supports 3, 12 or 25 external meters with the M-Bus interface (EN 13757).
HWg-PWR 3 / 12 / 25 – Energy monitoring gateway:
Sends an alarm in the event of failure or value out of a specified range (E-mail, SNMP Trap, SMS)
Logs selected values (displays graphs over the WEB interface)
8x Digital Inputs for detecting single-phase 110/230VAC outage
Converts the consumption (e.g. from [kWh] to [€]) without a computer or additional software
Periodically sends an energy consumption report for the given period as an e-mail attachment
Actively uploads data to a "portal" using the HWg-Push protocol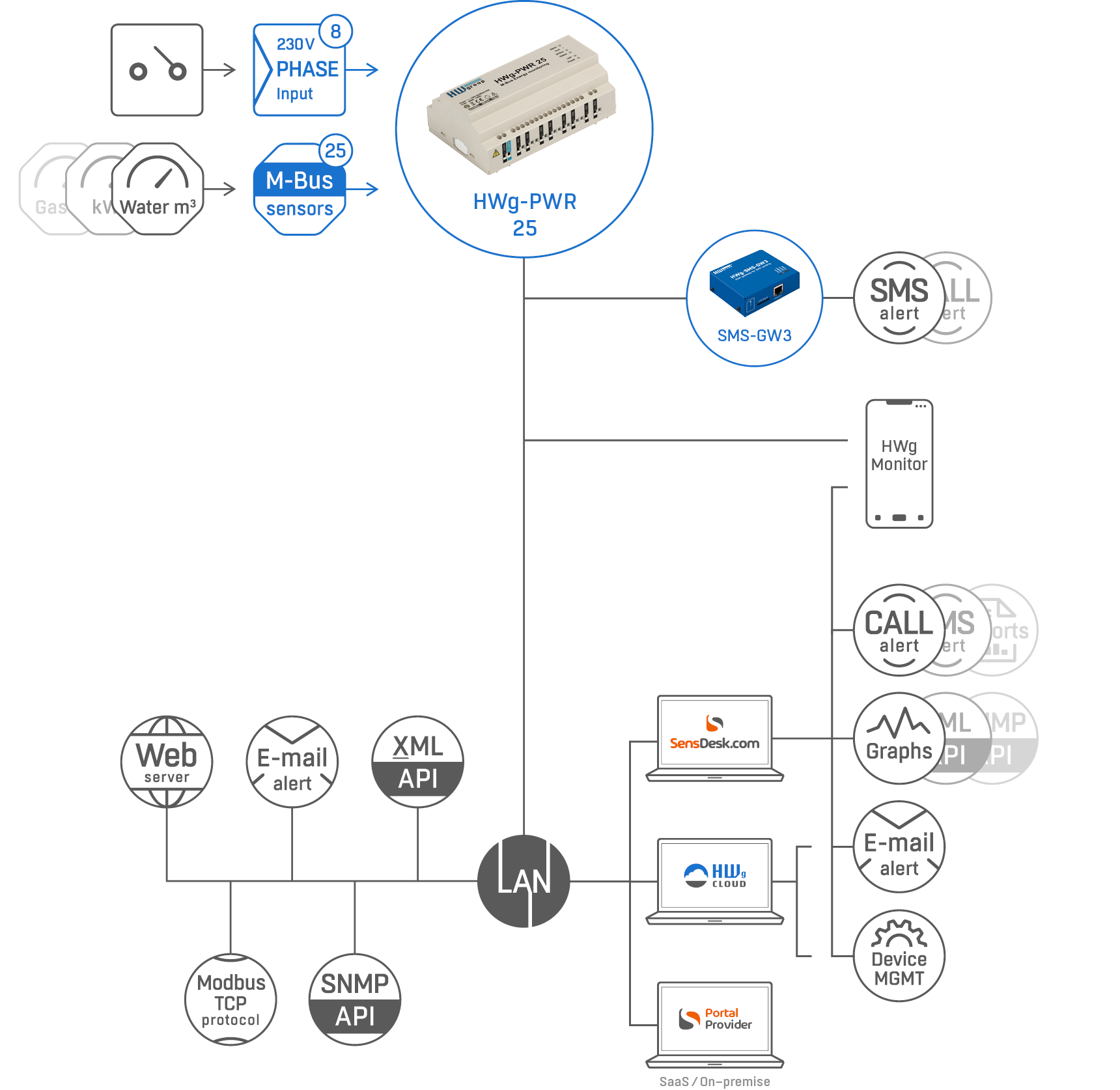 Advantages of using third-party M-Bus meters
Vast range of meters with the EN 13757 (M-Bus) interface to choose from. It is easy to use special-purpose meters (non-standard form factor or measured range, e.g. indirect electricity meters rated up to 1000 A).
M-Bus meters frequently provide extended information (total consumption and immediate values, voltage at different phases, power factor, etc...).
Values from certified meters can be used for billing purposes.
HWg Video Flyer about HWg-PWR3/12/25 Ethernet gateway