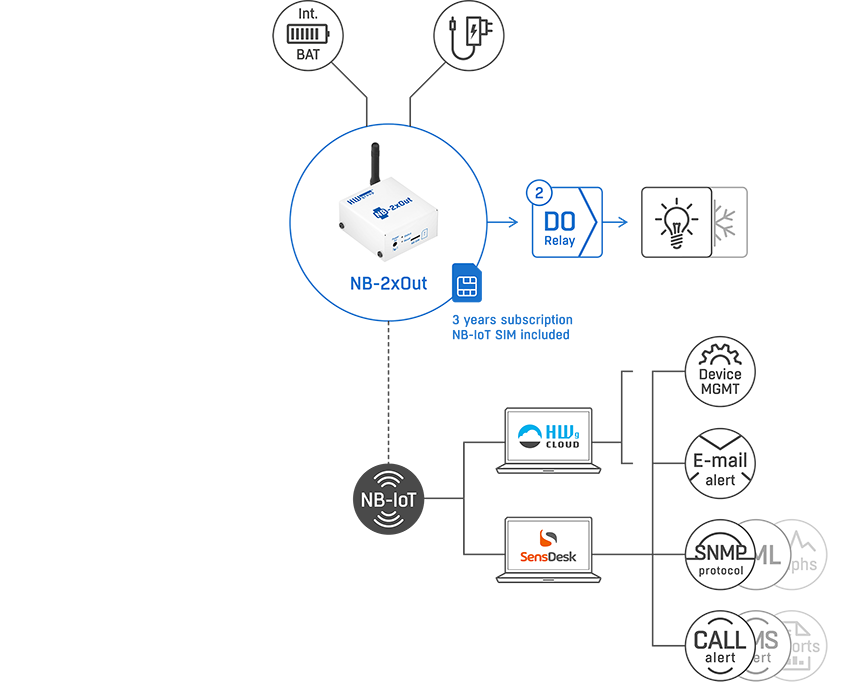 Subscribed device (delivered with prepaid NB-IoT SIM card)
Default version of this product is called "subscribed". It's delivered with 3 years prepaid NB IoT SIM card included by HW group. Connectivity is provided by Vodafone, device can be in used in most of the countries. Remote device management and sensors monitoring is available via SensDesk service. Contact us for details.
 
3rd party SIM card for NB-IoT
You can use your own sim card for NB-IoT network (not LTE) connectivity. Data can be delivered to your own hosted installation of the SensDesk portal.  It's recommended for projects 100+ devices..
Contact us for details.