If your project also requires the monitoring of quantities other than temperature and humidity, please contact us with your specific requirements. We will be happy to suggest a custom solution based on our SD devices.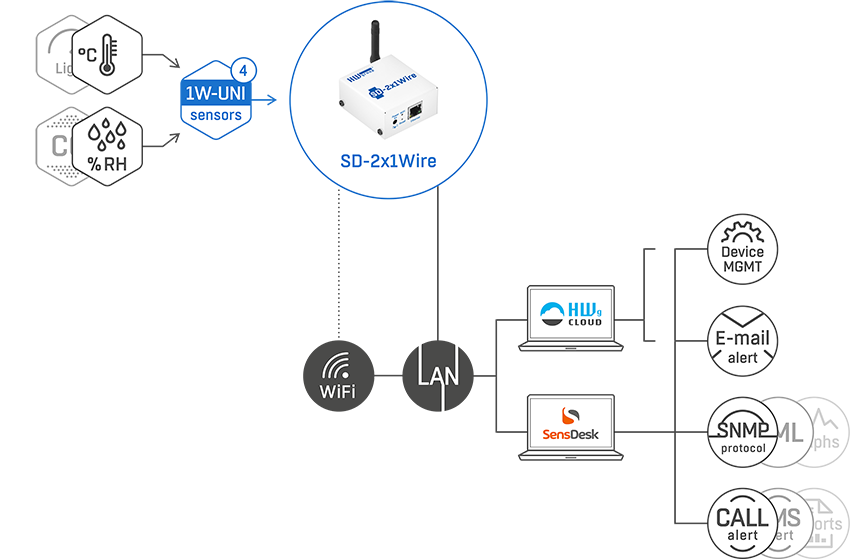 SensDesk Technology portal is required
The SensDesk Technology is a portal solution from the HW group to manage remote sensors and devices (only for HW group products). Portals offer a central overview of all the values and provide a variable combination of features like sending the alarms, reporting, history record, outputs into the Open API etc.
SD Device has to be connected to any SensDesk Technology-based portal (SaaS).
There are several Portal providers available, users can migrate the device between their portals.
The Manufacturer provides a limited free portal (HWg-cloud.com) as the default pre-configured option.
Even the free & limited portal service (HWg-cloud.com) can send email alerts and offers basic remote device management.
One of the available portals is paid service www.SensDesk.com

Several subscription plan options
SMS / Voice call alerts to any mobile phone
Graphs / MultiGraphs (data history)
PDF reports
Email alerts/alarm escalation
Open API: All sensor values are available via XML / SNMP protocols