Simple spot water sensor. Detects water using four protruding pins on the sensor body. It has to be completely flooded to trigger an alarm.
The attached 3m cable can be directly connected to a RJ11 port of Ares or Poseidon2 monitoring units for water alarm.
The flood sensor can be left lying on the floor (on an electrically insulating surface), or attached to the floor or to a wall. Designed for flood detection, senses water and other electrically conductive liquids.
Monitoring the flood detector over LAN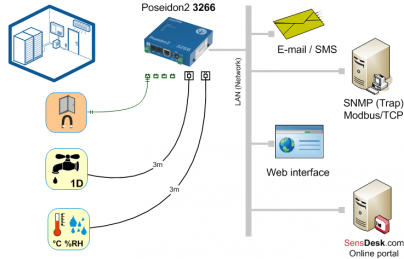 The water flood sensor connects to the RJ11 connector for 1-Wire UNI sensors.
Flood detector does not need external power.
GSM water alarm when water is detected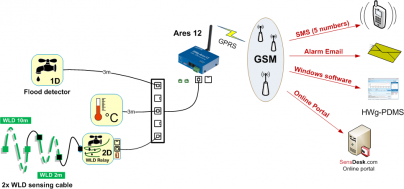 All three sensors are connected to the T-Box hub for 5 RJ11 sensors.
The sensors are powered from the Ares internal battery even in case of power supply failure.
Water Leak Detection system and spot water detection from HW group
WLD sensing cable detects liquid along the entire length of the sensing cable across the extent area and even the smallest amount of liquid can send the alert. Thanks to the early alert (reaction time 1-5 minutes) significant damages to IT or other infrastructure can be avoided.
Spot water detector detects water only in one spot and have to be entirely flooded. This means you will not be alerted immediately when a water pipe breaks but only after the area is considerably flooded.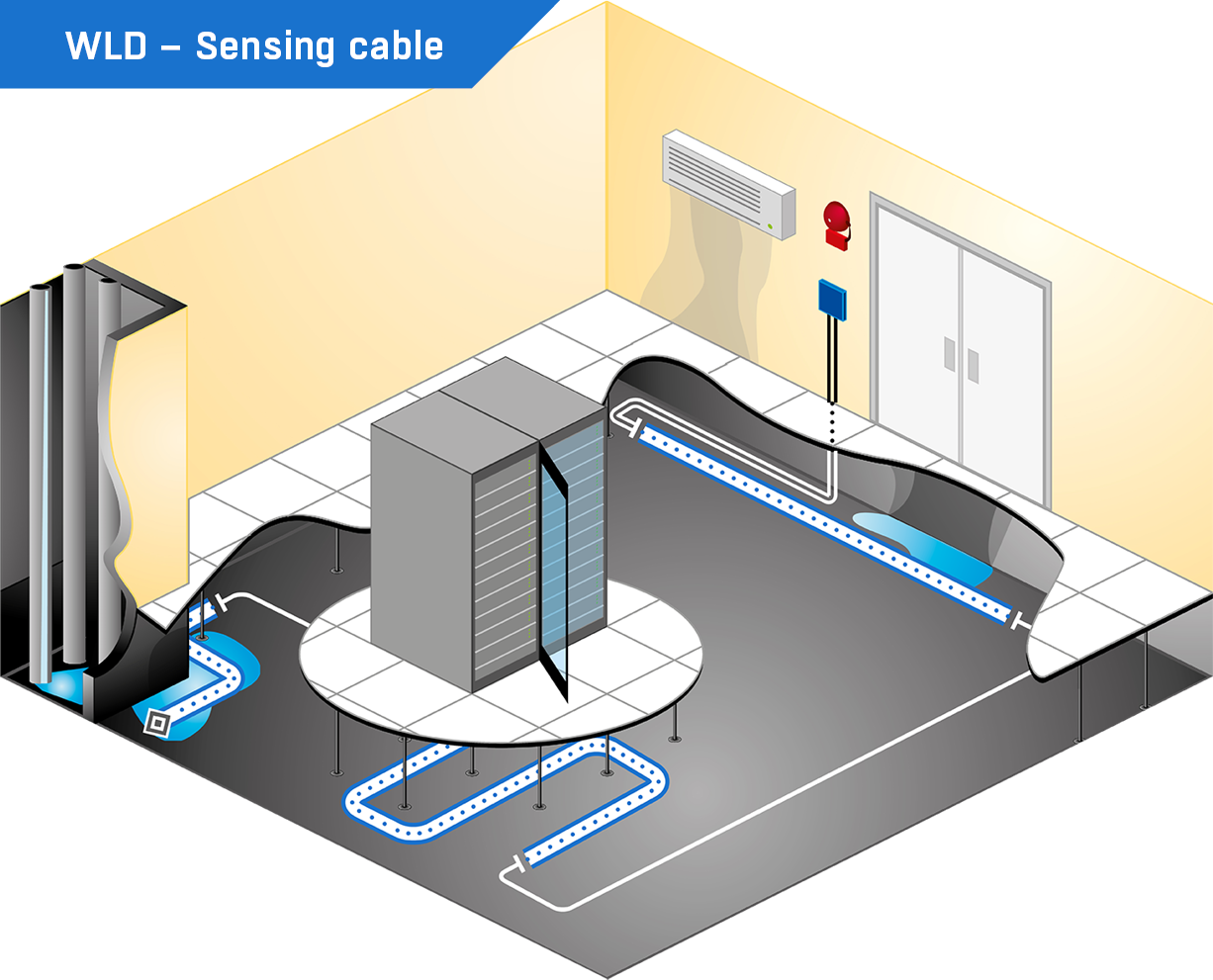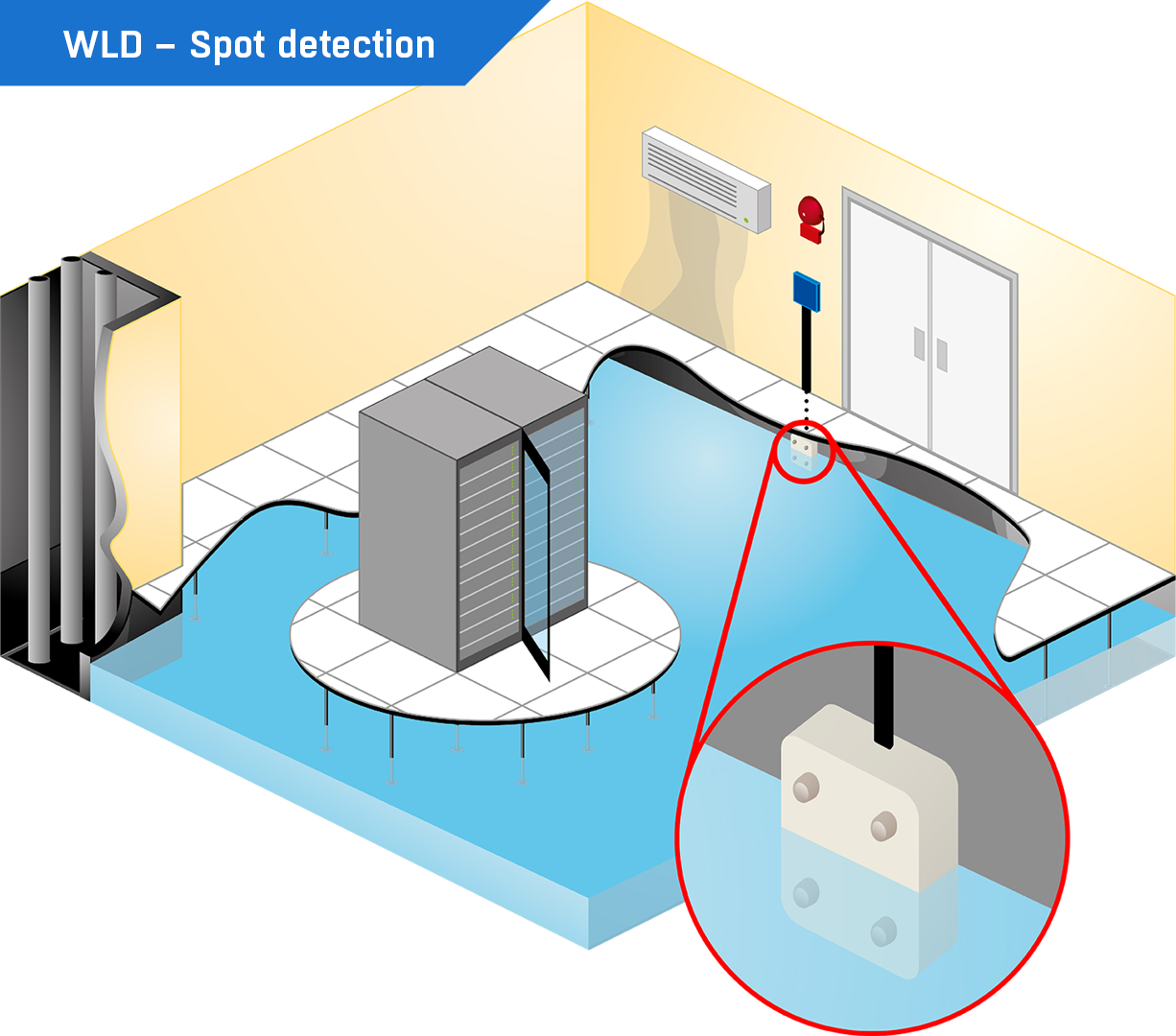 Do you see the difference?
Proper Water Leak Detection with a sensing cable helps you avoid costly damages thanks to an early alert that is triggered by the first few drops of liquid. Learn more about the difference between the WLD system with sensing cable and water spot detection in the application note.
>> WLD (Water Leak Detection) with Sensing cable versus Spot water detection
HWg Video Flyer