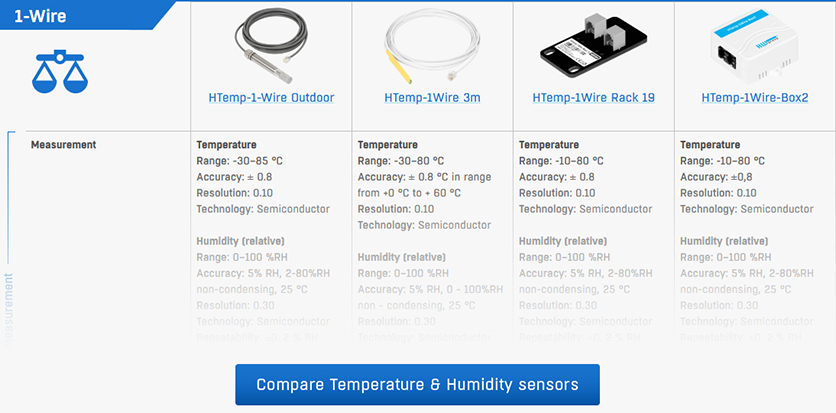 Temperature probe -50°C to +125°C (-58°F to +257°F) for outdoor use. Therefore the probe in a stainless steel casing is safe for use even in such environments as pharmaceutical or food industry.
The information about time related sensors precision and the need for calibration can be found in this application note https://hw-group.us/support/sensor-accuracy-over-time.
You can also get a sensor with a calibration protocol.