Remote monitoring of 19" racks
IP thermometer HWg-STE plus is placed in the cabinet
Temperature and humidity monitoring inside a rack
SNMP monitoring
Sends an e-mail whenever the door opens (to monitor access).

Second digital input can be used for other detectors:

Smoke (fire) detector
Rear door monitoring
Water flood detector
Power failure detector
and so on...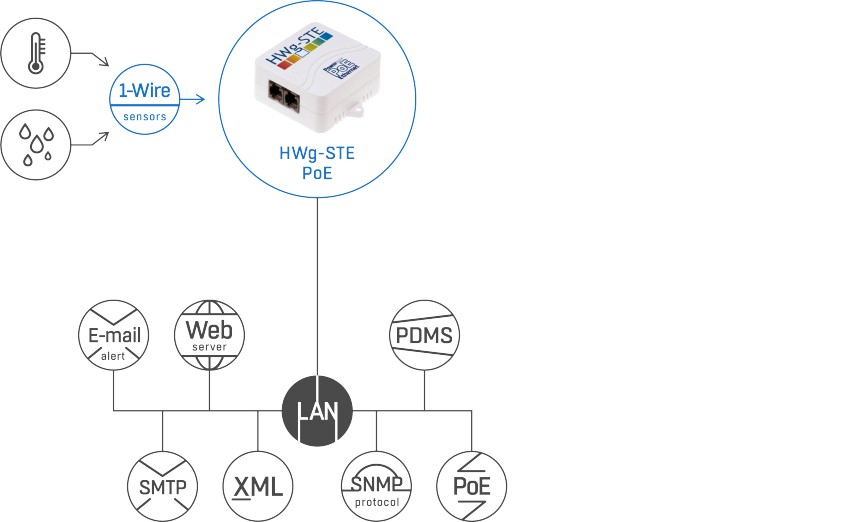 Several temperature sensors on a single screen – SensDesk.com portal
Two HWg-STE plus thermometers are connected to the www.SensDesk.com online portal.
Nothing to configure, simply connect HWg-STE plus to the network and enable online connection to your account.
SensDesk.com alerts you whenever a value is out of specified range, a probe is disconnected, or the Internet connection of your web thermometer fails.
All sensors connected to your user account can be displayed on a single tablet or phone screen in a mobile app for iOS (iPhone, iPad) and Android devices.