WLD relay installation
Sensor WLD Relay can be used as a Standalone WLD sensor (power + relay output) or as a 1W-UNI sensor connected to any STE2, Poseidon2, HWg-Ares, or other HWg devices.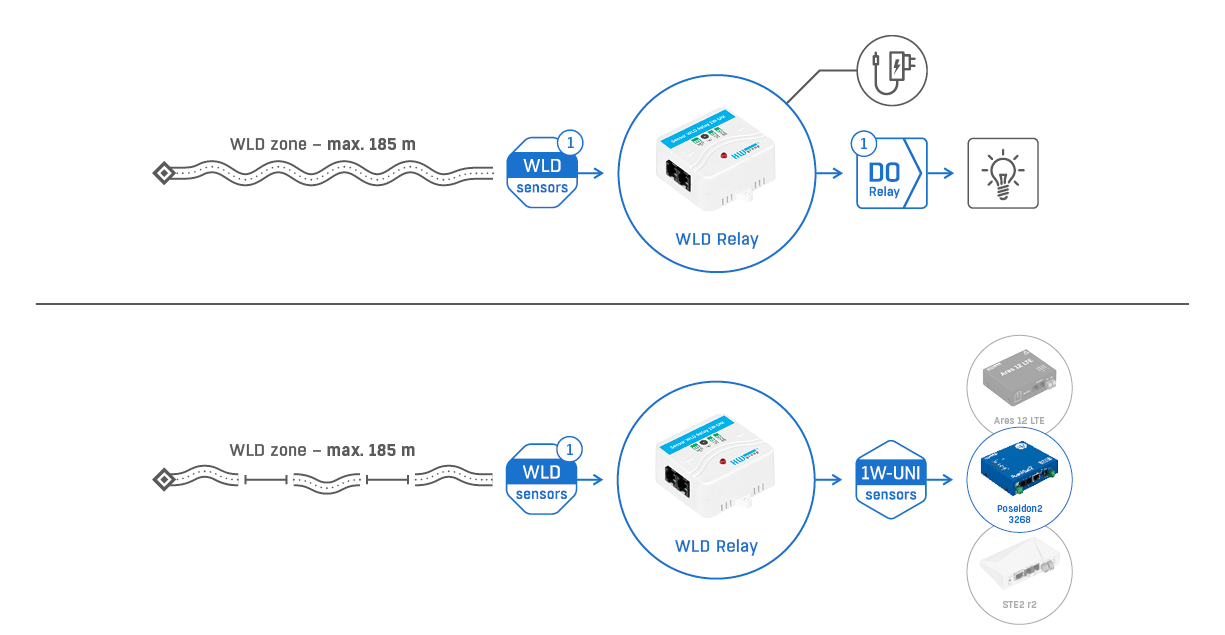 WLD sensing cable
WLD sensing cable detects liquid along the entire length of the sensing cable. Even a few drops of water, ethylene glycol, or other conductive liquid trigger the alarm. WLD sensing cable is re-usable (cable can be cleaned, dried & used again).
WLD sensing cable features
No Bend limit: WLD sensing cable is not limited by any bending radius.
No Twist limit: WLD sensing cable can be twisted as any other electrical cable.
No Grip limit: Water detection functionality is not limited by point pressure within a reasonable range.

WLD cable components
WLD sensing cable is supplied in length from 2m to 50m and can be extended by a non-sensing WLD prolong cable.

Why is Water Leak Detection system better than Flood detector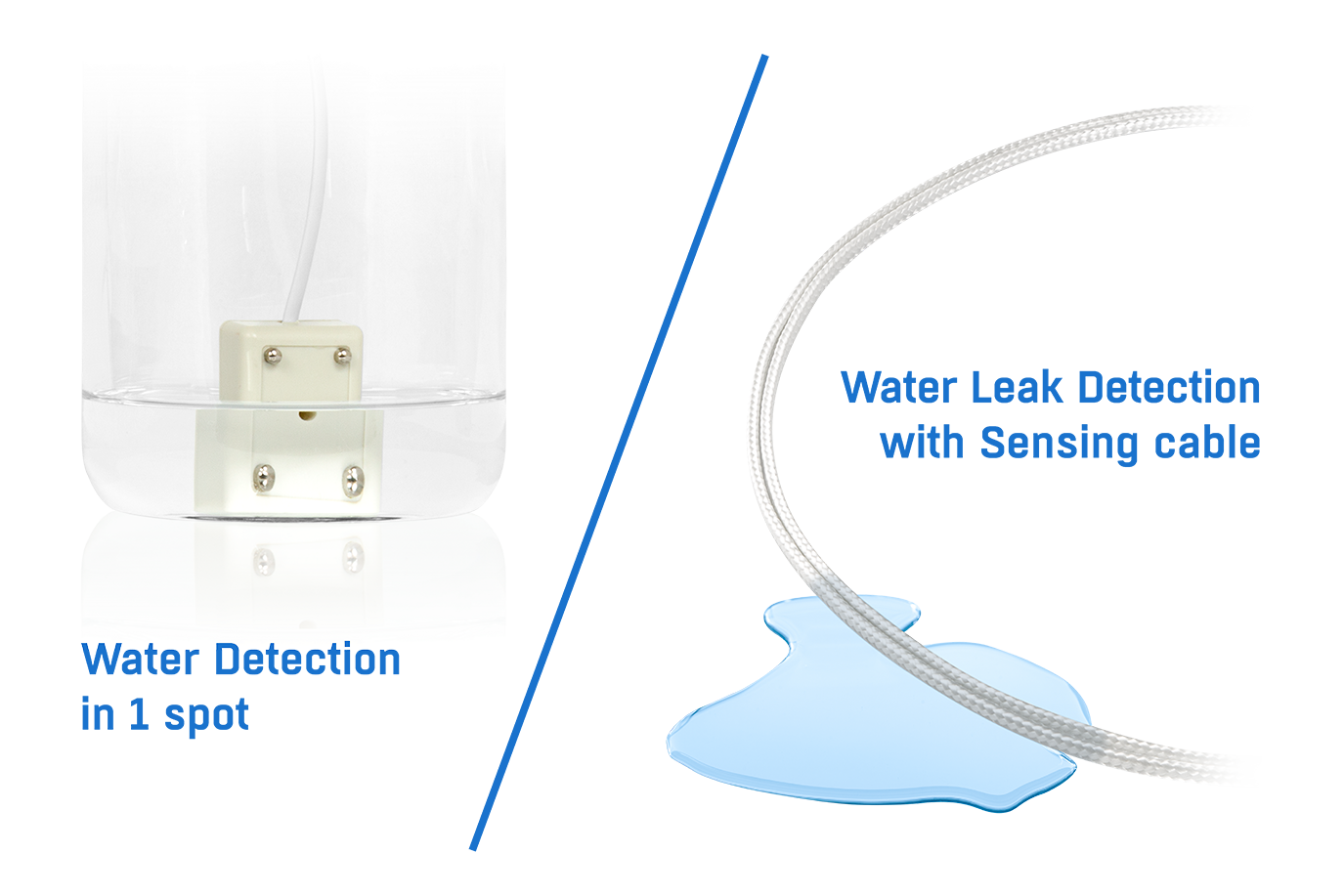 Water Leak Detection with the sensing cable is more expensive than simple spot water detection. However, WLD provides a much faster reaction to any water in the room. Thanks to the early alert significant damages to IT or other infrastructure can be avoided. Water Leak Detection with sensing cable is recommended in IT, data centers, technology, the medical sector, or anywhere else, where any water damage would be highly expensive.
Proper Water Leak Detection with a sensing cable helps you avoid costly damages thanks to an early alert that is triggered by the first few drops of liquid. Learn more about the difference between the WLD system with sensing cable and water spot detection in the application note.
>> Water Detection: Sensing cable versus Flood sensor
Sensor WLD Relay - HWg Video Flyer