WLD sensing cable
WLD sensing cable detects liquid along the entire length of the sensing cable. Even a few drops of water, ethylene glycol, or other conductive liquid trigger the alarm. WLD sensing cable is re-usable (cable can be cleaned, dried & used again).
WLD sensing cable features
No Bend limit: WLD sensing cable is not limited by any bending radius.
No Twist limit: WLD sensing cable can be twisted as any other electrical cable.
No Grip limit: Water detection functionality is not limited by point pressure within a reasonable range.
No Cable detection: Damaged or disconnected WLD sensing cable is indicated.
WLD cable components
WLD sensing cable is supplied in length from 2m to 50m and can be extended by non-sensing WLD prolong cable.

WLD2 installation and creation of zones
easy and fast installation thanks to an intuitive web interface; support for automatic network configuration via DHCP
supports creating up to 4 WLD zones so that the source of the leak can be identified more easily
each zone can be up to 185 m long, sensing cables max. 85 m for each zone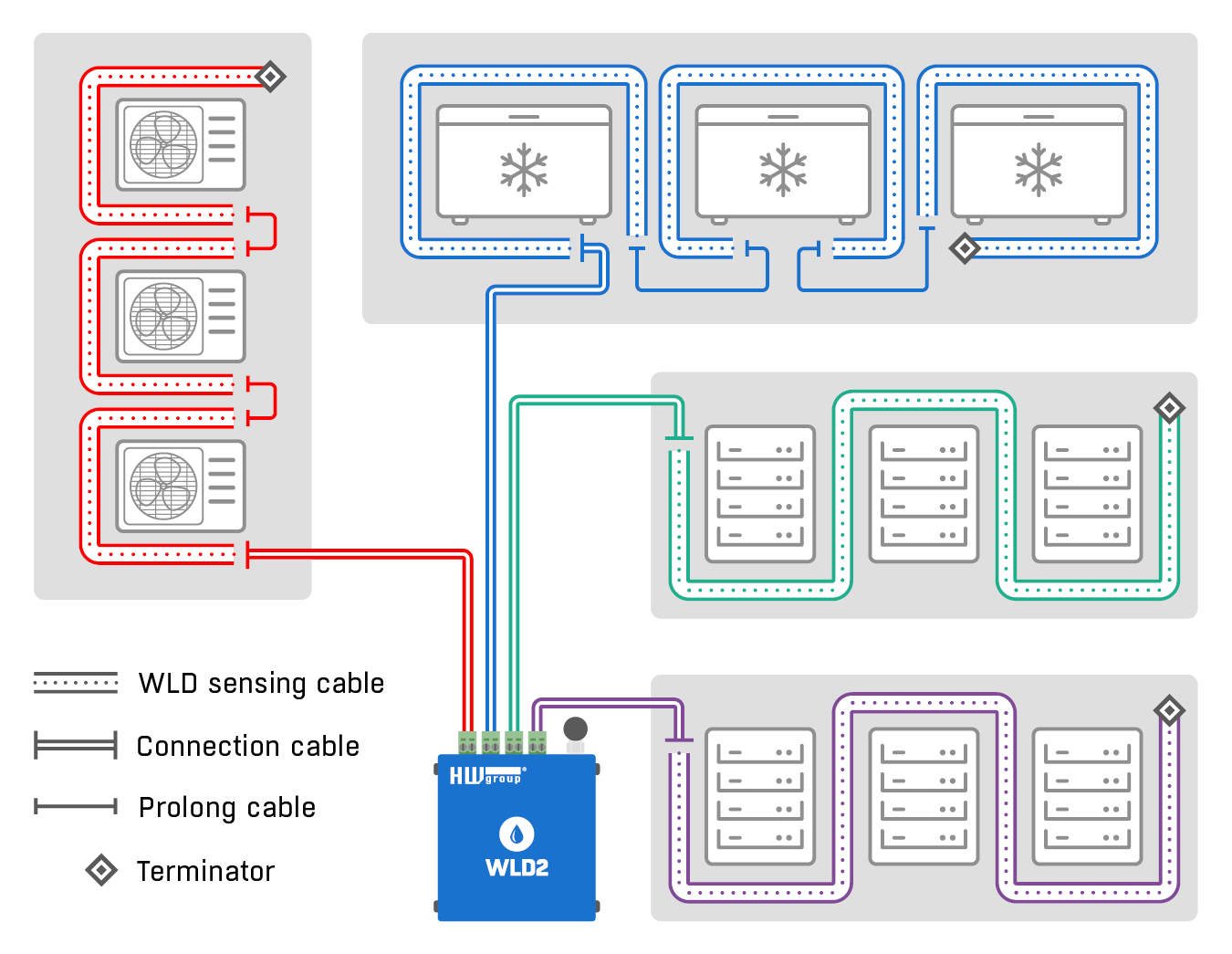 WLD2 communication and alerting possibilities

Water Leak Detection system and spot water detection from HW group
WLD sensing cable detects liquid along the entire length of the sensing cable across the extent area and even the smallest amount of liquid can send the alert. Thanks to the early alert (reaction time 1-5 minutes) significant damages to IT or other infrastructure can be avoided.
Spot water detector detects water only in one spot and have to be entirely flooded. This means you will not be alerted immediately when a water pipe breaks but only after the area is considerably flooded.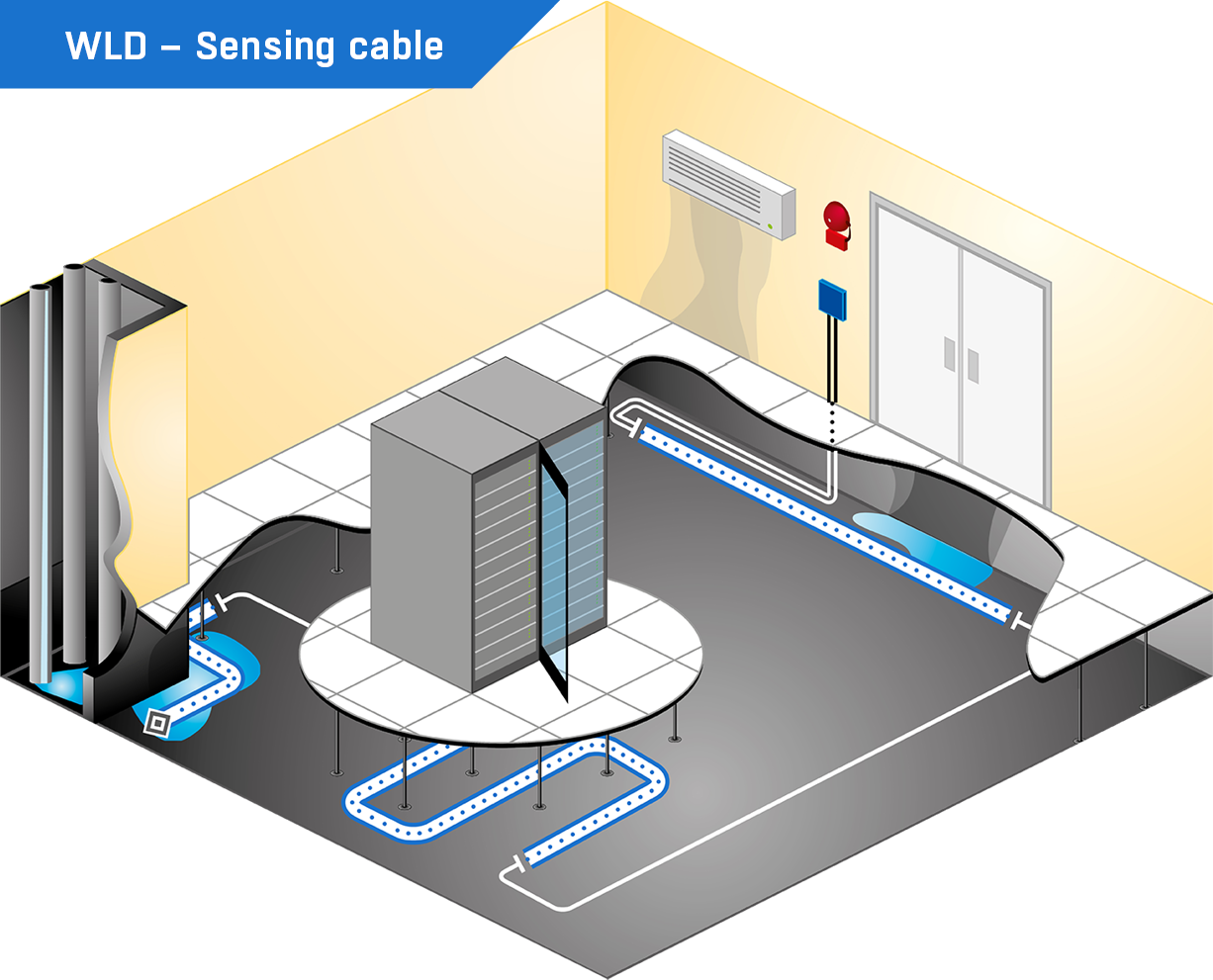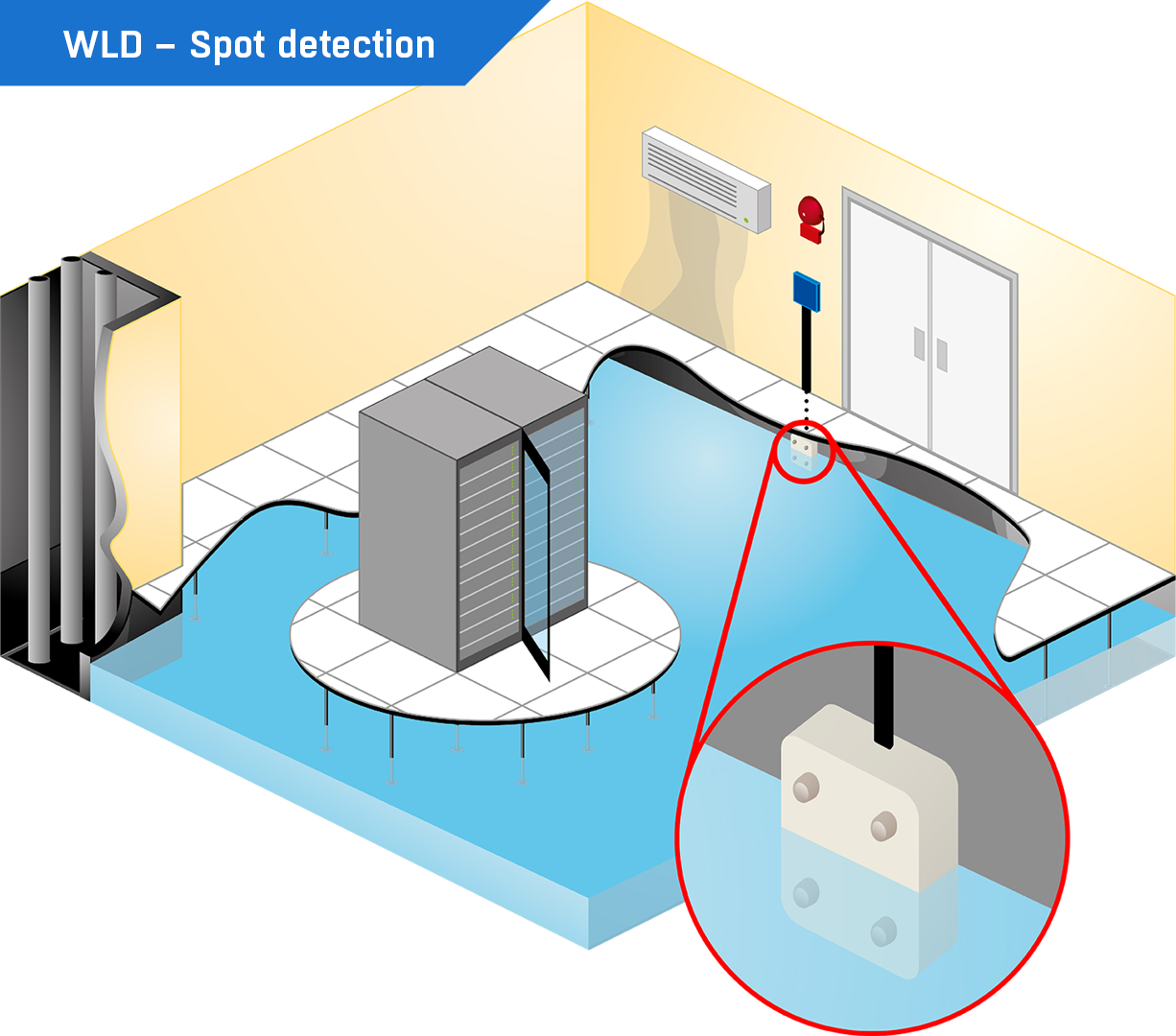 Do you see the difference?
Proper Water Leak detection with a sensing cable helps you avoid costly damages thanks to an early alert that is triggered by the first few drops of liquid. Learn more about the difference between the WLD system with sensing cable and water spot detection in the application note.
>> WLD (Water Leak Detection) with Sensing cable versus Spot water detection
Compare Water Leak Detection devices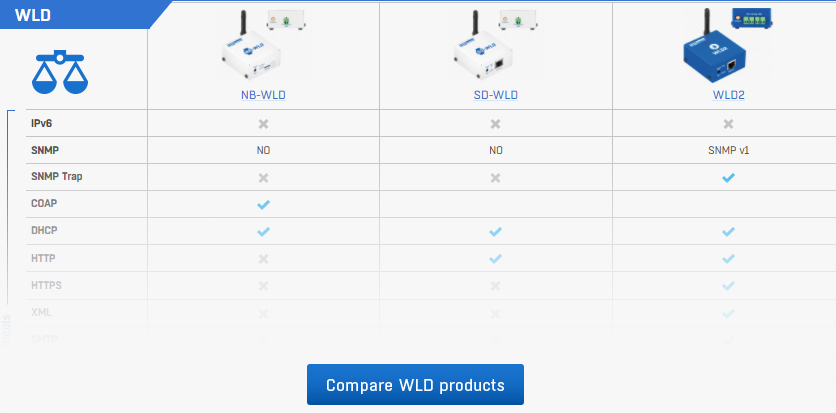 WLD2 - HWg Video Flyer