Easy and cost-effective installation
The cable can be routed under the floors in datacentres or along the walls or wrapped around the pipes
WLD sensing cable installation can be realized even after other electrical cables are installed already.
No special training is required for WLD sensing cable installation.
Combination of sensing & non-sensing (prolong) cables according to the possible presence of water.
Custom solutions for every need are possible
Long-term stable detection
Once installed, WLD sensing cable do not generate false alarms.
Micro movements caused by the movement of the surrounding cables do not cause false alarms.
Fast reaction - even a few drops of the water will be detected.
Mechanically disconnected WLD sensing cable will be indicated.
WLD cable components
WLD sensing cable is supplied in lengths of 2 m, 10 m 50 m. The length of the sensing cable in 1 zone can be max. 85 m. The cable can be extended with the prolong non-sensing cable up to 185 meters/zone in total (60 m for NB-WLD). Terminator is required at the end of the zone (included in the Connection cable).

WLD devices
WLD zones in different WLD devices
WLD2
SD-WLD

NB-WLD

WLD-Relay

Number of detection zones

4
1
1
1

Max length of WLD zone

185m / zone
185m
60m
185m
Possible installations of WLD cable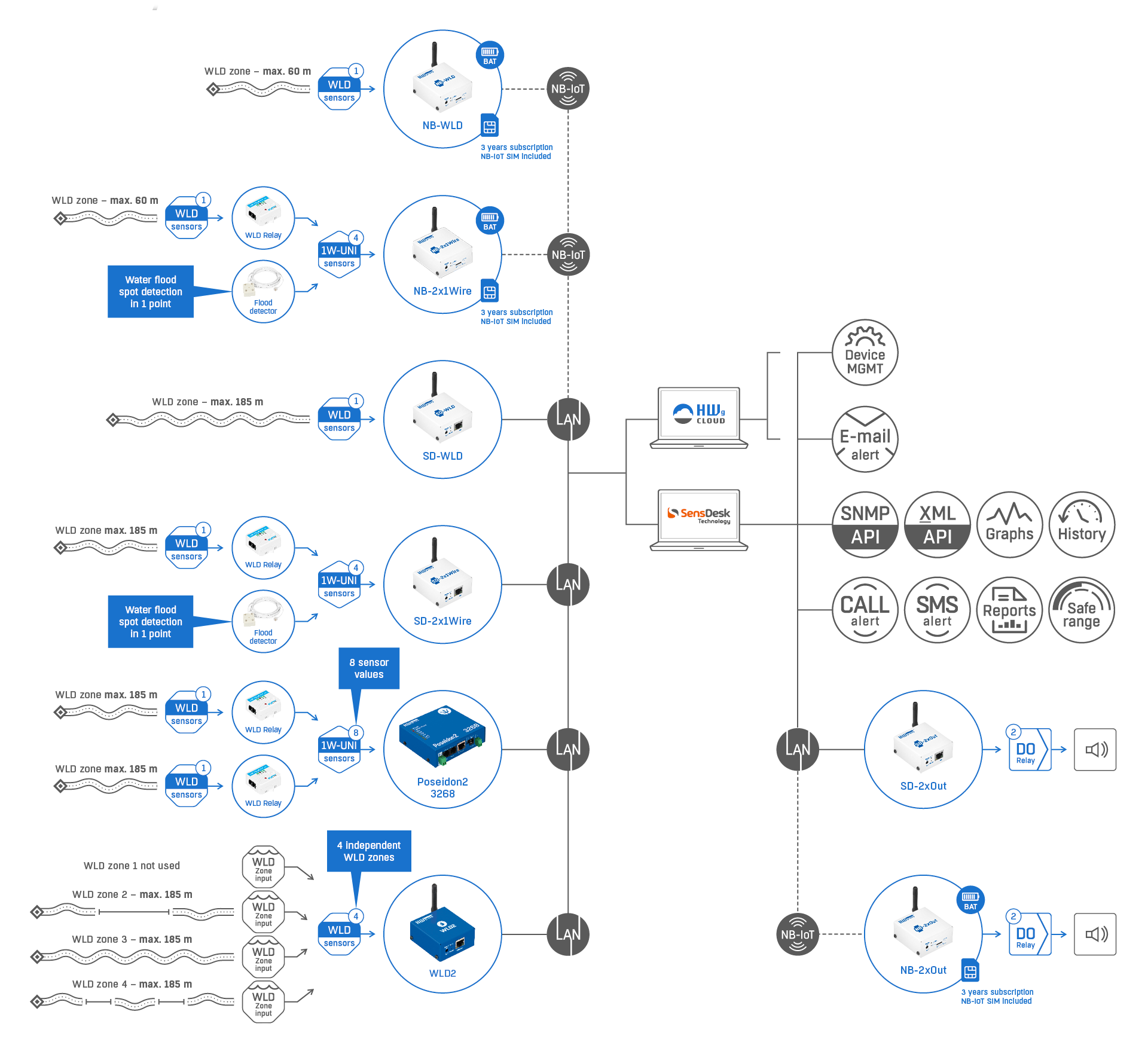 Why is Water Leak Detection system better than Flood detector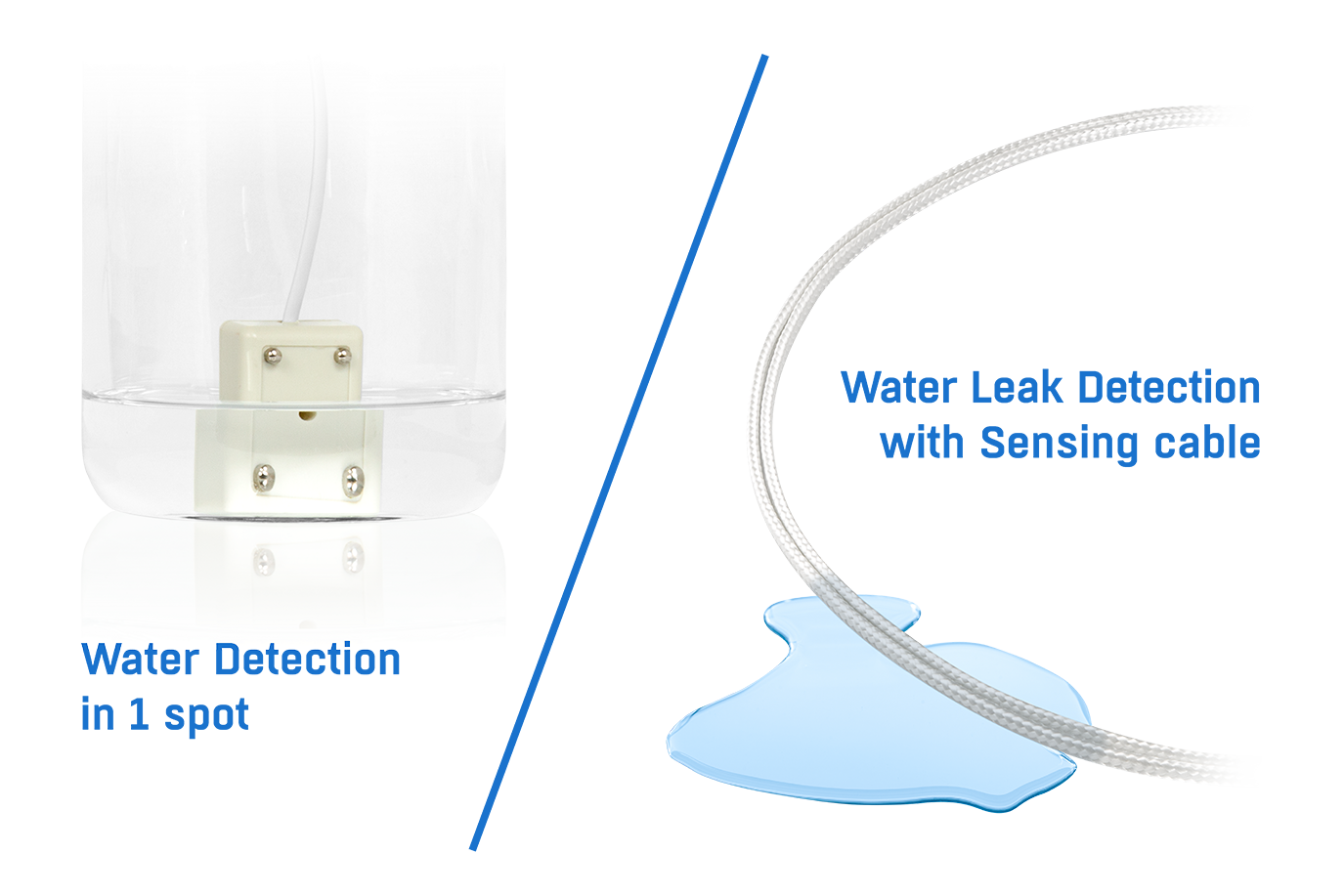 Water Leak Detection with the sensing cable is more expensive than simple spot water detection. However, WLD provides a much faster reaction to any water in the room. Thanks to the early alert significant damages to IT or other infrastructure can be avoided. Water Leak Detection with sensing cable is recommended in IT, data centers, technology, the medical sector, or anywhere else, where any water damage would be highly expensive.
Proper Water Leak Detection with a sensing cable helps you avoid costly damages thanks to an early alert that is triggered by the first few drops of liquid. Learn more about the difference between the WLD system with sensing cable and water spot detection in the application note.
>> Water Detection: Sensing cable versus Flood sensor